glam never takes a day off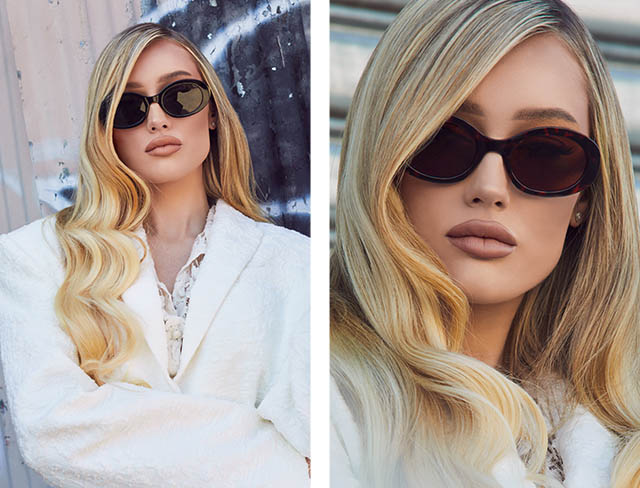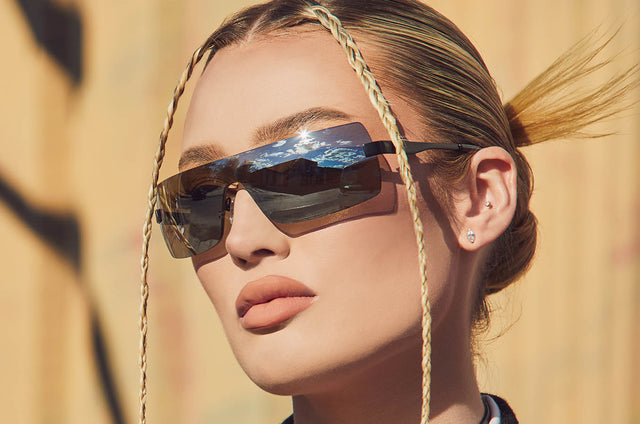 it's giving glam, it's giving retro mod, it's giving must-have. the Meredith Duxbury x dime collab is all about giving classic, retro faves a glam, modern upgrade! with 2 signature shades in 5 chic colorways, there's a pair of sunnies for every era, from classic baddie to future fashionista!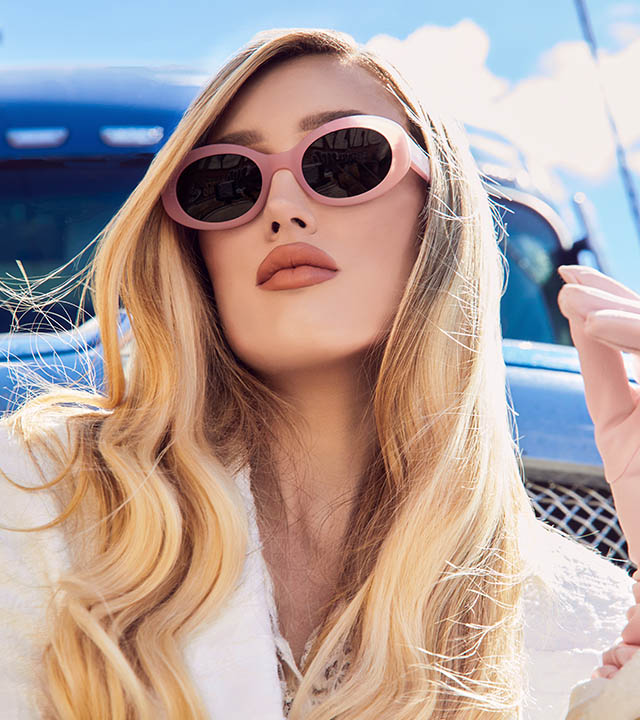 FAQ
What led you to collaborate with dime for this collection?

Beauty and fashion go hand in hand and I love to accessorize. Sunglasses are the perfect way to spice up a look – i love to play around with them and to match them with makeup looks.

How would you describe the aesthetic of this collection?

The aesthetic of this collection is glam. The two styles of sunglasses are very different. One of the sunglasses is futuristic-cool and edgy and the other is more classic and timeless. I love trying out different looks and I thought it would be fun to have two different styles to play around with.

How do you want people to feel when wearing your collection?

I want people to feel confident and comfortable while wearing my collection. Whether your in glam or not, I want everyone to feel their best selves!

What made you want to start a new career as a beauty influencer?

I've always loved makeup from a young age and it is a way I express myself and my creative abilities. I started showing people what I loved to do through social media and fell in love with the creative aspect of it all.

Out of all your accomplishments, what are you the most proud of?

Out of all of my accomplishments I am most proud of the way I have inspired people. I feel so complete waking up everyday and knowing that so many people come to me for creative inspiration, advice or just to feel a sense of encouragement.