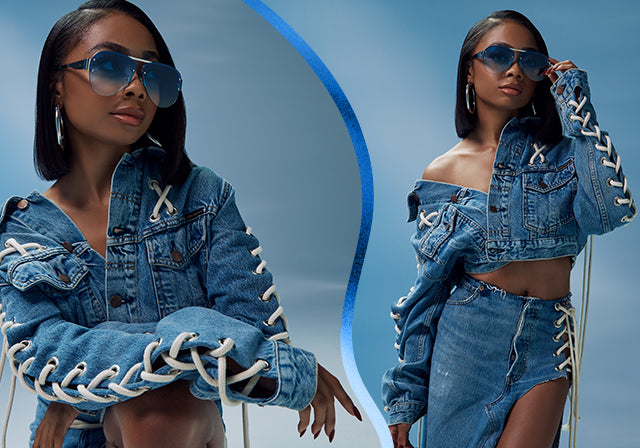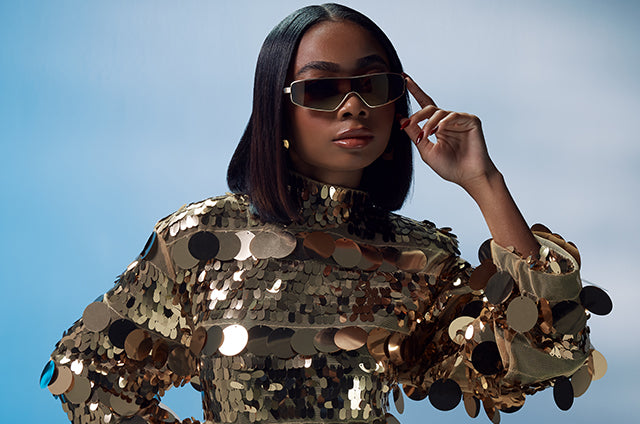 edgy, cool, iconic. the skai jackson x dime sunnies are giving it girl energy. shop classic + trendy shades for every style slay, from your ig baddie fits to the perfect party look.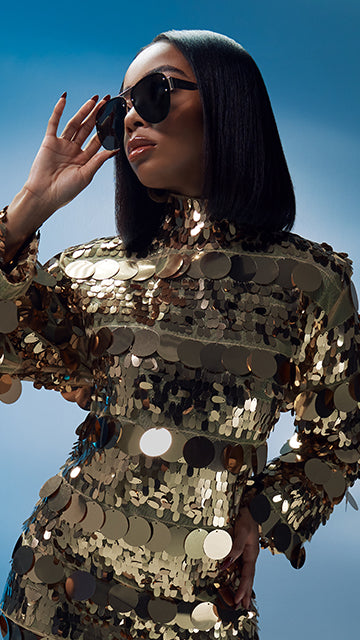 FAQ
what led you to collaborate with dime optics for this collection?

i really wanted to collab with dime because of how fun and creative they are. i thought it would be the perfect opportunity to create something super fun, and cute with them!

how would you describe the aesthetic of this collection?

the aesthetic of this collection is futuristic and edgy. i wanted to do something that has a different look to it and edgy but still something that everyone can choose from, and still looks great! i was really able to be hands on with the dime team to get these looks done perfectly.

how do you want people to feel when wearing your collection?

i want people to feel comfortable and confident when they wear these glasses! you can dress them up, or down. i really just want everyone to feel good when they wear my sunglasses.

out of all your accomplishments, what are you the most proud of?

out of all my accomplishments, i'm post proud of myself for writing a book at such a young age! it was something i always wanted to do and so that people can know my story entirely. i've done a lot in my 21 years but i'm most proud of that one.

it feels like you've created a really positive community online. why is positivity so important?

positivity is important because there's no reason to spread hate and negativity. especially on social media. social media is a place where people should feel free to be themselves, not get negativity from it. i've dealt with it before but i never pay attention to it because i have so many supporters who really love me! we need more of that in the world.